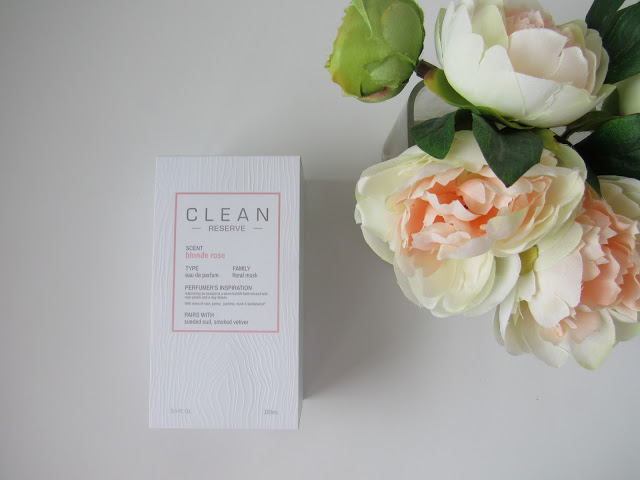 Have you ever heard of the brand called
CLEAN
? I had not, until last week when I received this bottle of perfume in the mail. They not only sell perfume for men and women, but they also carry other fragrances for the body such as Body Lotions, Deodorants, Shower Gels and Hair Care Products. They also sell a line of Home Fragrances as well like Candles, Diffusers and Room & Linen Sprays.
In January, CLEAN launched a new line called CLEAN Reserve which consists of 9 unisex scents: Blonde Rose, Sueded Oud, Terra Woods, Smoked Vetiver, Amber Saffron and Velvet Flora , as well as Reserve Blends of its most popular traditional scents Skin, Rain and Warm Cotton. What's great about all these scents is that they can each be worn on their own or blended with another scent to make it more personalized. It even gives you which other fragrances to pair it with on the box.
All are eco-conscious fragrances, blended with raw, sustainable ingredients. You have heard the phrase "farm to table." Well CLEAN Reserve is a "farm to bottle collection" with sustainable ingredients such as saffron, spiced herbs, wild moss, birch, patchouli and leathery wood. Plus, all their fragrances are manufactured in a facility that uses 100% solar energy!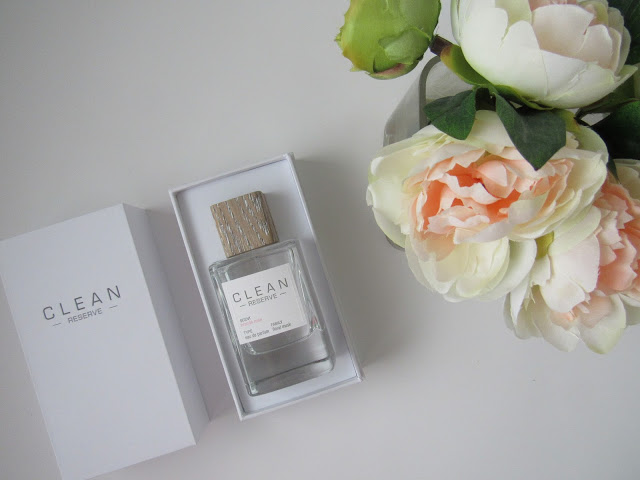 The packaging and look is beautiful. I love the wood cap! It's sourced from Spain, and the wood is from certified sustainably managed forests. Plus, the glass bottle is 100% recyclable.
The scent I have is Blonde Rose. The Description on the box says: Inspired by an escape to a warm bubble bath infused with rose petals and a day dream. With notes of rose, peony, jasmine, musk & sandalwood.
As soon as I sprayed some on neck and wrist I smelled the musk right away, but once it was on for a few hours the scent became very soft and I started to smell the floral. I think the floral scent goes really well with the musk.
I love that this scent is so different from all the other perfumes I have. It feels more modern, mature and sexy. I also love that it's such a fresh scent- very pretty.