There was a small intermission, which I wanted to use as a bathroom break for my son, but of course he didn't want to leave his seat. Why? Well, his second favourite thing is construction vehicles (his first is obviously cars and trucks) and they had tractors out on the course moving dirt, and cars to get ready for Monster Jam Freestyle! He was loving it and didn't want to move!
We were lucky this year that we got to experience for the first time in Monster Jam history, "Monster Jam Rocket Freestyle" with smaller trucks. It was pretty neat.
I think it's safe to say that our favourite part was the Freestyle with the big trucks! So loud and full of surprises!
My son's two favourite trucks were "Higher Education" and "Dragon" which blew out fire! Yes, fire!
After a few trucks smashed and broke down, the eventual winner of the Monster Jam Freestyle was "Son Uva Digger"!!! He was amazing! He also gave away his trophy to a fan in the crowd- so cute! Such a great show. The fireworks at the end made the show that much more entertaining too. My son love it!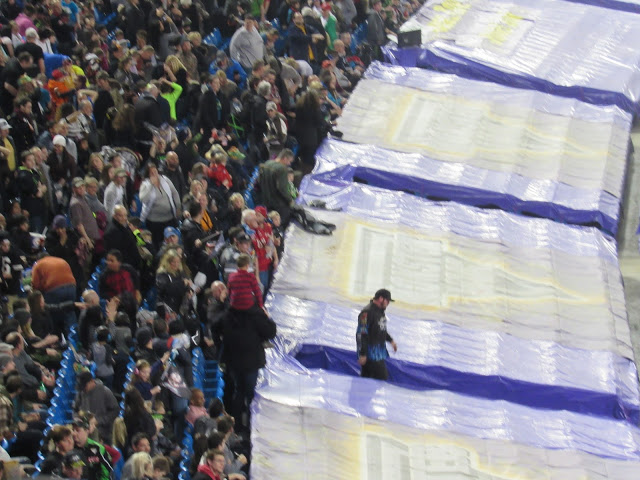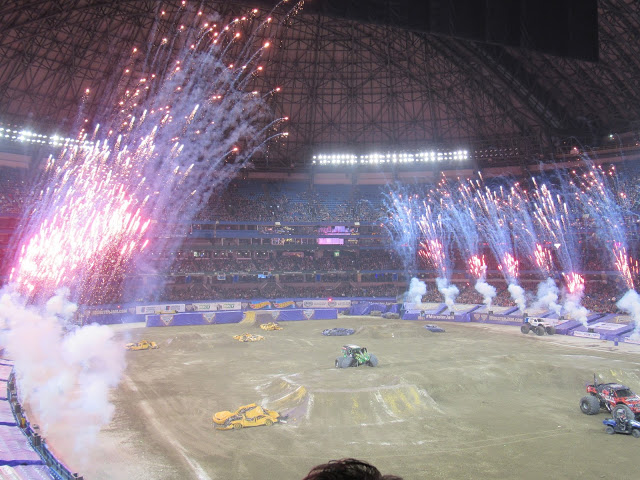 P.S. Don't forget your ear plugs/ ear muffs! 🙂