Ok I have to admit something before you read any further. My name is Natasha and I am SHOEAHOLIC!!! There, I said it! I feel so much better. Please, read away!
Last week on the blog, I talked about Dixie Outlet Mall She Who Hunts Finds Blogger Challenge that I am participating in. I was given a $200 gift card to put together an outfit (or two) for the fall from any of the Dixie retailers. Well, I headed to the mall last weekend and picked up some pretty awesome deals that I can't wait to share with you.
When I got to the mall and started to shop, I had an idea in mind. I wanted to try and find an outfit that could be used in multiple ways. Something that I could make look dressy for a night out, and also make casual for running a quick errand. I always try to re-wear outfits that I purchase as much as possible to get the most out of my money.
The way I achieved both looks for this challenge were in the shoes. I love shoes. I was serious when I said I was a shoeaholic. I have 4 book cases full of them, and I still feel the need to expand my collection, lol. I know, I have an issue.
I purchased 4 pairs of shoes during this shopping haul. Why? Well, first off, I got some pretty amazing deals on the shoes, so how could you pass on that. Second, I wanted to wear the outfit during all types of weather conditions in the fall, so I got an assortment of styles.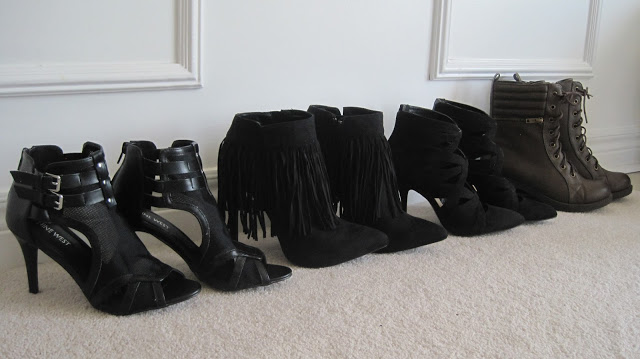 Here are the 2 looks I created. I saved a total of $216.39!!!
My dressy look:
The first thing I spotted was this beautiful knitted sand/sliver sweater from Dynamite for only $10! (Reg. $49.90) I fit into the small but I bought a medium. I was looking for a more looser fit, so I could wear it off the shoulder sometimes. I wanted to pair it with black leggings, and I found these cute ones at Urban Planet. The leggings had pleather on the thighs and down both sides of each leg. They were at a great price of $14.99.
Nine West had some crazy sales on shoes. I bought these suede pumps for $44.99 (Reg. $84.99) and I absolutely love them!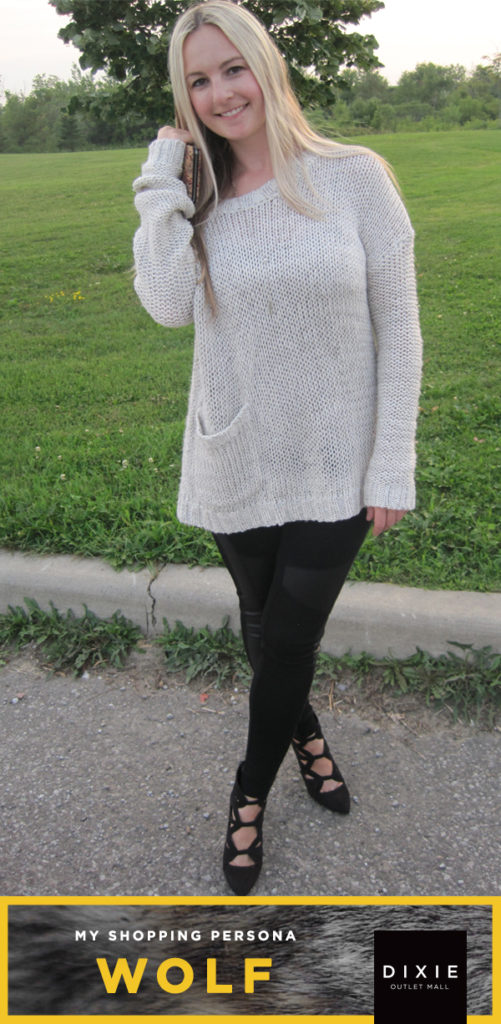 For my accessories, I bought this pretty silver necklace from Aldo for $12.00, and this cute clutch from Ardene for only $2.90. It was regular $9.50, but it was priced wrong!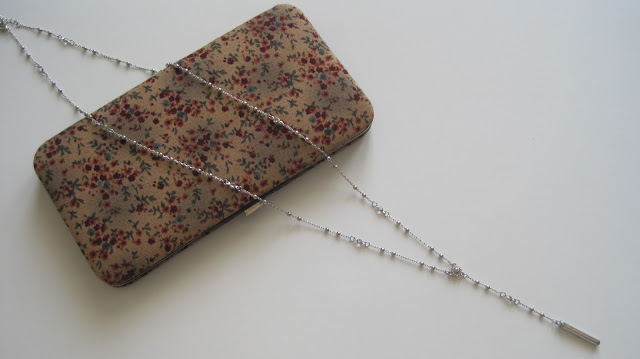 For another night out with the girls or a date night with my husband, I can use the same outfit and just change up the shoes for a different look. In these pictures below, I bought 2 pairs of booties. The black fringe booties I picked up at Sirens for $15 (Reg. $39.99) and the open toe booties I grabbed at Nine West for $44.95 (Reg. $84.99).
My casual look:
For this look, I wanted more of a comfy feel, so I picked up these cute brown boots from Urban Plant for $39.99. I love that they will not only go with leggings, but skinny jeans too. Perfect for walking my son to school or heading out to run errands. Then for those cooler nights, I found this jacket at Dynamite for a steal! It was only $15!! (Reg. $79.90) I LOVE that the arms are pleather which match with my leggings perfectly.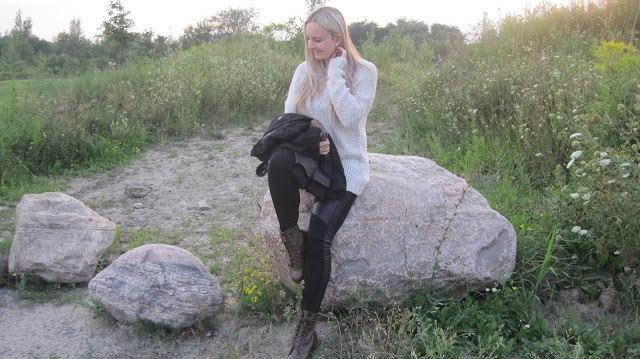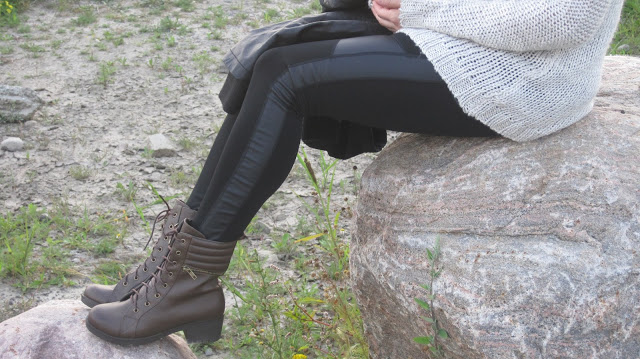 Here is a breakdown of my spending:
STORE ITEM SUGGESTED VALUE I PAID I SAVED
Dynamite Sweater $49.90 $10 $39.90
Garage Jacket $79.90 $15 $64.90
Urban Plant Leggings $14.99 $14.99 $0
Urban Plant Boots $39.99 $39.99 $0
Ardene Clutch $9.50 $2.90 $6.60
Aldo Necklace $12.00 $12.00 $0
Sirens Booties $39.99 $15 $ 24.99
Nine West Pumps $84.99 $44.99 $40
Nine West Booties $84.99 $44.99 $40
TOTAL $416.25 $199.86 $216.39!!


Isn't that crazy?! I saved $216.39!! The quiz was right. My shopping persona is the Wolf. I found some awesome deals!
If you have never been to Dixie Outlet Mall, I totally suggest you head out there and check it out. The deals are incredible. It's definitely worth the trip. I found the mall very clean and the staff at all the stores very friendly and helpful. I also loved that it was very easy and quick to get home. The ramp to the QEW was one right hand turn out of the mall parking lot!
For more information on Dixie Outlet Mall, check out their website
HERE