My son's 1st show he ever went to was last year was Disney Live! Mickey's Rockin' Road Show when it was at General Motors Centre and he had a blast!! He cried when it was over- he didn't want the show to end. So, when I told him we were taking him to Disney Live! Mickey's Music Festival he was beyond excited. He started jumping up and down and asking if we could go right now! lol!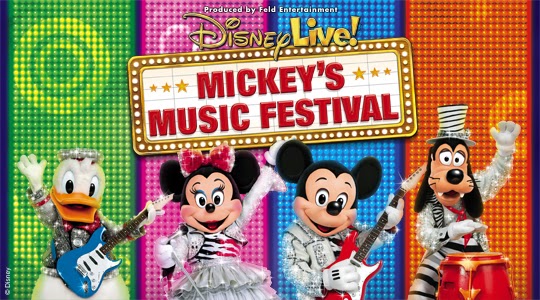 Mickey Mouse and friends rock the world with the stars from The Little Mermaid, Aladdin and Disney/Pixar's Toy Story in their new touring Disney Live! Mickey's Music Festival. Disney hits are remixed to the hottest sounds of today featuring hip hop, pop, swing, reggae, rock, country and much more! The irresistible lineup of performers, including Mickey, Minnie, Donald, and Goofy; Ariel, Sebastian and Ursula; Jasmine, Aladdin and Genie; and Woody, Buzz, and Jessie; are among the more than 25 Disney stars featured in this jam session fit for the entire family! You can't resist dancing singing, playing your air-guitar and laughing with this band of characters! Come join them at Disney Live! Mickey's Music Festival for a lively concert experience guaranteed to deliver enough rockin' memories to last a lifetime.
The General Motors Centre in Oshawa will have 2 shows on January 8, 2015. A morning show at 10:30am and an evening show at 6:30pm. Tickets range from $25 to $75. For more information you can visit their website
www.generalmotorscentre.com
If you are in need of one last Christmas gift or have a child who has a birthday coming up, then this would be a great idea!
There are a few ways you can purchase tickets. If you would like to buy them online click
HERE
, call the Box Office at 905-438-8811 or visit them at 99 Athol Street East, Oshawa
Here is a sneak peak of the show!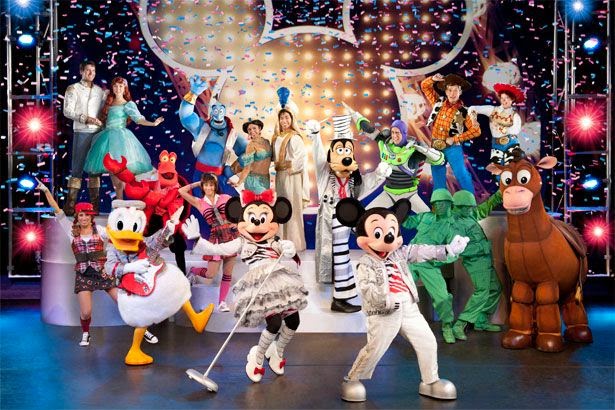 I also have some free pintable sheets for your kids to enjoy. If you are planning on attending the show but haven't received your tickets yet, print these activity sheets as a way to surprise your child that they are going to the show!
I did that with my son and he was so excited. He just coloured on them because he is only 3 but they are hanging on the fridge so he can see them everyday. We even have a small calendar beside them so we can count down the days until the big day!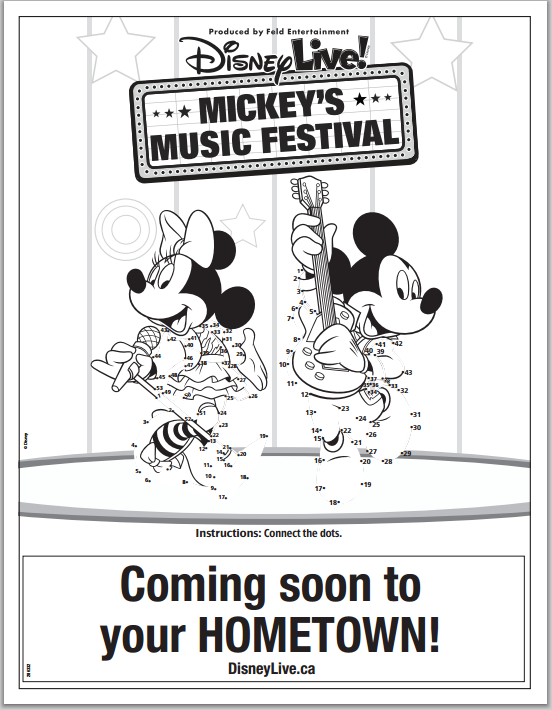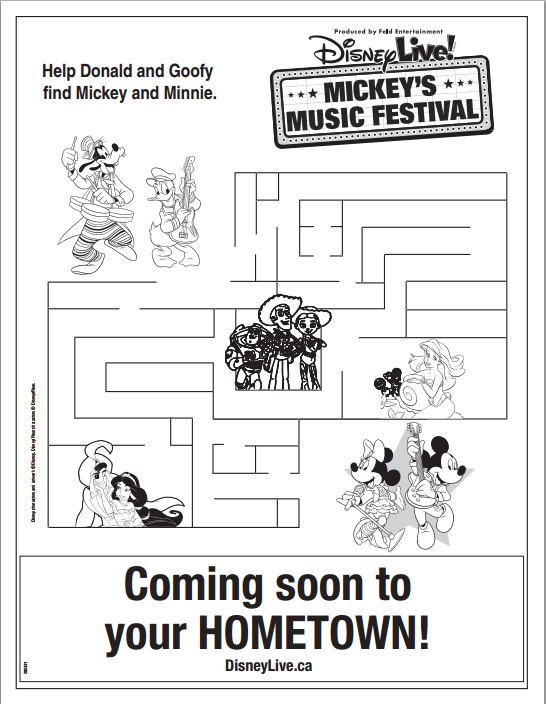 Want to win a family pack of 4 tickets to the show?! Of course you do! All you have to do is 2 simple things:
#1- Like my Facebook Page HERE! (If you have already that is great!)

#2- Share THIS post on YOUR Facebook Page. All you have to do is scroll down to the end of the post and look for this

click on the Facebook icon, and share this post on YOUR page .
That's it!
This contest starts today, Wednesday, December 24, 2014 and closes at 3:00pm on Wednesday, December 31,2014 EST. Winner will be selected randomly and announced on Thursday, January 1st, 2015. This contest is open to Canadian Residents Only. Good Luck!
(This contest is in no way affiliated or sponsored by Facebook. We hereby release them of any liability.)

Disclosure: I am part of a Disney Live! Mickey's Music Festival Blogger Program and as such receive special perks and opportunities, but as always my opinion is my own.